Higgs Fletcher & Mack Promotes Three to its Partner Ranks
Friday, January 23, 2015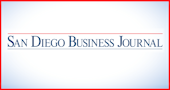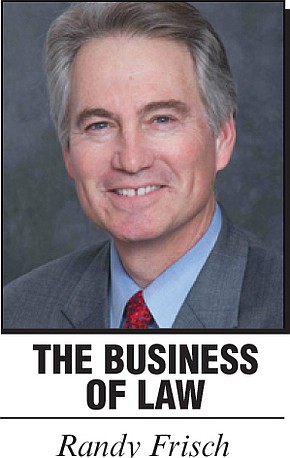 Lots of news at Higgs Fletcher & Mack. Loren Freestone, AnneElise Goetz and Jason Ross were recently promoted to partner. Their promotions bring the organization's partner total to 49.
"Loren, AnneElise and Jason were all selected because they possess the qualities we look for in partners. They're all extremely talented and are valued members of our firm. These promotions are well deserved and we're proud of their accomplishments," said John Morrell, Managing Partner at Higgs.
Freestone has been at the firm for 12 years, has more than 16 years of experience and is a member of the firm's business litigation and employment practice. Freestone has also recently been named Secretary of the San Diego County Bar Association. He was elevated to the Executive Committee after serving one year on the organization's Board of Directors. Goetz joined Higgs in 2011 and is a corporate transactional attorney specializing in real estate and health care law. Goetz is also a past Chair of the Leadership Development Committee in Lawyers Club, active on various committees in Run Women Run and is a recent graduate of LEAD San Diego's Impact program. Ross has been at Higgs for nearly seven years, and his practice primarily involves defending businesses and employers of all sizes in complex business, employment, and class action litigation.
Vernon Evans has been hired as Higgs' newest associate and its 2014 sponsored University of San Diego Diversity Scholarship recipient. Evans becomes Higgs' 74th attorney and will work with Stephen Pelletier on his business and tort litigation practice that includes real estate, environmental law, product liability disputes, contract law and construction litigation.
Prior to joining Higgs as a Law Clerk, Evans was a Judicial Extern to the Honorable John A. Houston where he researched motions submitted by attorneys and provided legal analysis to the court. Other experience includes Corporate Counsel Legal Intern at Sony Electronics, Legal Intern at the Law Office of Daniel Shay, Congressional Intern for the U.S. Congress Office of Rep. Eleanor Holmes Norton and Account Manager at Monterey Financial.
• • •
Catherine Hanna-Blentzas has been named a shareholder at Sullivan Hill Lewin Rez & Engel. Hanna-Blentzas, who joined Sullivan Hill as an associate in 2010, focuses her practice in construction, insurance, real estate, and commercial and business litigation. Her construction law practice spans both public works and private projects, and involves a wide variety of issues including breach of contract, contract interpretation, and general contractor/subcontractor disputes.
Randy Frisch is vice chancellor of business administration at National University and is a former publisher of the San Diego Business Journal. He is licensed to practice law in California, Nevada and Idaho.