Federal Agencies Are Leaving Downtown Office Building
Friday, January 23, 2015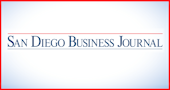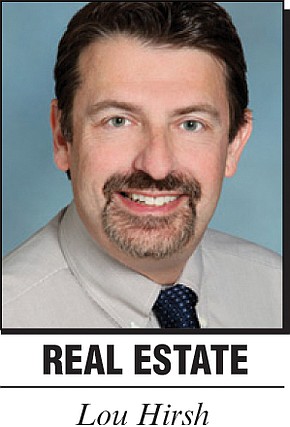 The upcoming exit by the U.S. General Services Administration from a downtown San Diego office tower could be cause for at least some temporary nervousness for the building's owners and investors.
Commercial mortgage data provider Trepp LLC recently reported that the GSA — which leases and develops local space on behalf of several federal agencies — has informed owners of 110 Plaza, at 110 W. A St., that it plans to vacate its current space in that building in October when its lease expires. The departure is part of larger moves being made by federal agencies nationwide, due in part to budget issues and relocations to newer facilities.
The GSA occupies 17 percent — more than 50,000 square feet — of the 307,000-square-foot building, according to CoStar Group. Trepp reported that a loan on the building, with a current balance of $1.4 million, recently showed up on a special-servicer watchlist — meaning there have been issues with loan payments. Also, the office property backs a larger $51.4 million CMBS loan — a.k.a. commercial mortgage-backed security, comprised of loans on several properties.
Trepp notes that replacing the GSA will be a challenge for operators of the 18-story San Diego tower, where occupancy in the 1971-vintage property (renovated in 2001) fell from 85 percent at the time of the loan securitization to 71 percent last year.
The borrower on the loan is One Ten Investors LLC, registered in Delaware, an affiliate of Los Angeles-based Forester Properties Inc., led by Gregory Forester. Another indirect owner of One Ten Investors is The Tornante Co., which is wholly owned by former Walt Disney Co. CEO Michael Eisner, according to Trepp.
CoStar Group data indicate that Forester Properties purchased 110 Plaza in 2011 for $80 million. Current tenants include the federal Social Security Administration, the state Attorney General's Office, Commonwealth Financial Network and the brokerage firm Cushman & Wakefield Inc., which handles the property's leasing.
• • •
Popular Entertainment Venues Change Hands: San Diego-based investment and management firm ELE Collective, which has operated local establishments including Waypoint Public and Hotel Vyvant, recently announced that it has acquired the lease on the former Bourbon Street Bar & Grill and Lei Lounge, two adjacent properties on Park Boulevard in University Heights.
Financial terms were not disclosed for the leasings, totaling 7,500 square feet. ELE's founder and CEO, San Diego native John Pani, said two new venues — whose concepts are yet to be announced — will open in early summer 2015. The New Orleans-style Bourbon Street operated for several decades before closing in late 2014.
Another popular local venue, North Park Theatre, known for its live-music shows, was recently acquired by The Observatory, which owns The Constellation Room in Santa Ana. Operators said this is the second recent ownership change for the University Avenue venue, which was taken over in late 2013 by David Cohen, owner of the nearby West Coast Tavern, and Verant Group.
• • •
Carlsbad Hilton Completes Renovation: Operators of the oceanfront Hilton Garden Inn Carlsbad Beach recently completed a $2 million renovation of the 161-room property at 6450 Carlsbad Blvd.
Officials said updates were made to the property's rooms, restaurant and lobby, with new elements including furniture and carpeting. The property's restaurant has a new bar with more locally branded items including craft beer.
Send commercial real estate and development news of general local interest to Lou Hirsh via email at lhirsh@sdbj.com. He can be reached at 858-277-8904.