El Cerrito Tagged as Nation's Most Popular Neighborhood
Thursday, January 22, 2015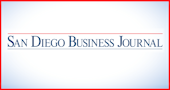 The most popular neighborhood in the nation is El Cerrito in East San Diego, says Redfin, the Seattle-based real estate brokerage.
Redfin based the designation on page views the area received on its website and apps, and the prevalence of houses that are selling at fair prices, called Red Hot Homes.
For those not sure where Cerritos is located, it's south of the College Area and west of Rolando.
Says Redfin agent Rebecca Roman: "As prices continue to rise in the popular neighborhoods on the east side of San Diego, many first-time homebuyers are getting priced out of places like Kensington and North Park. El Cerrito, which lies just on the perimeter of those hot spots, is a relatively undiscovered jewel of a neighborhood."
According to Redfin, the median sale for a house in Cerritos last month was $320,000, well below the median for the county at $440,000 for the same month, as reported by Corelogic Dataquick.
The next hottest neighborhoods on Redfin's list were found in Philadelphia, Atlanta, Queens, N.Y., Long Island, N.Y., Sacramento, Chicago, Seattle, San Francisco, and Washington, D.C.