General Atomics Receives Multimillion-Dollar Contract
Wednesday, January 21, 2015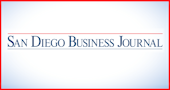 General Atomics Aeronautical Systems Inc. of Poway received a multimillion-dollar contract to provide logistics support for unmanned aircraft operated by the United Kingdom. The Pentagon announced the award — which is not to exceed $34.6 million — on Jan. 20.
The foreign military sale was handled through the Air Force Life Cycle Management Center at Wright-Patterson Air Force Base in Ohio. The contractor will do the work in Poway and overseas, and work is expected to proceed through the end of October.
In other news, GA-ASI announced in mid-January that one of its Predator B aircraft achieved a record 20,000 hours in flight. The remotely piloted aircraft passed the milestone on Dec. 23 during a 17-hour combat mission in Afghanistan. As of mid-January, the aircraft in question had accumulated 1,355 flights since first leaving the GA-ASI factory in early 2008. Four nations — Italy, France, the United Kingdom and the United States — fly the Predator B, which most of the services call the Reaper.
GA-ASI reported that some 230 Predator B aircraft have accumulated 942,000 flight hours since the model's first flight in 2001. The aircraft can stay aloft for as long as 27 hours.