One Roof Energy Group Announces Investors for Financing
Tuesday, January 20, 2015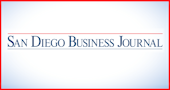 One Roof Energy Group Inc., a San Diego provider of solar energy financing services, said investors in a planned $15 million convertible notes financing include existing investors Black Coral Capital and Spindrift Equities LLC as well as certain other unaffiliated investors.
The notes will have a conversion price equal to 71 cents per common share, the closing price of the company's shares on the Toronto Venture Stock Exchange on Jan. 15, and will not reflect a discount to market, as previously announced.
The proceeds of the financing will be used to repay existing debt and related interest of about $7.5 million, as well as general working capital, the company said.
In November, One Roof Energy announced that an existing investor, Hanwha Holdings Inc., was not providing its portion of a planned $16.7 million working capital line of credit that was originally announced in October.
One Roof Energy Inc. provides traditional and lease financing, power purchase agreements, solar system designs and installation project management, and monitoring and maintenance services.