Mesa, MiraCosta Colleges Chosen for Pilot Baccalaureate Programs
Tuesday, January 20, 2015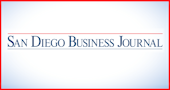 MiraCosta College and Mesa College have been given the initial OK by the California Community Colleges Board of Governors to host pilot baccalaureate programs.
The two community colleges are among 15 institutions in the state chosen to offer four-year degrees.
A final vote by the California Community Colleges Board of Governors, which is expected to affirm the selection, will take place in March. According to MiraCosta College, districts must also seek approval from the Accrediting Commission for Community and Junior Colleges to start a program.
MiraCosta will offer a baccalaureate degree program in biomanufacturing. Mesa will have a health information management baccalaureate degree program.
"The biomanufacturing baccalaureate program will help fulfill an unmet workforce need for the greater San Diego region," said MiraCosta College Superintendent and President Sunny Cooke. "It builds on an already exemplary biotechnology program and is responsive to the local need for trained manufacturing and production technicians in North County. Due to our location and our relationships with local biotechnology companies, MiraCosta College is uniquely positioned to meet this biotechnology workforce need."
The MiraCosta program is expected to begin in 2017.
According to Mesa College, its health information management baccalaureate program will be offered through its School of Health Sciences and Public Services. Students will take classes in the Allied Health Education and Training Facility, which opened in 2009. The college has worked in collaboration with its health care industry partners to secure clinical placement sites to support the program requirements.
"Of the many excellent academic programs at Mesa, the two-year health information technology program stood out as the most vibrant choice for a four-year degree," said Mesa College President Pamela Luster. "There is a robust labor market need for medical records managers. We have tremendous student demand, superior faculty, and overwhelming support from our health care industry partners who stand ready to employ our graduates."
In fall 2016, Mesa will start offering the junior-level courses in the health information management program, as well as the upper-division general education courses, the college said.
"One of the top missions of the California community colleges is workforce education," said San Diego Community College District Chancellor Constance Carroll, who chaired a statewide advocacy effort in support of the Baccalaureate Pilot Program.