Fresh Healthy Vending Sites 115 Machines in December
Monday, January 19, 2015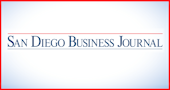 Fresh Healthy Vending International Inc., a San Diego franchisor of vending machines of healthy snacks, said it completed the procurement of 115 new locations for its machines across the country in December.
Eleven of the location contracts were for the company-owned micro-market machines, which brings the total to 20 locations and 15 pending of this type, which are self-serve mini-markets in office settings.
The company said it has booked more than 2,500 machines for placement in schools, universities, hospitals, community centers, military bases, airports, fitness facilities, YMCAs, and libraries. It said it has about 195 active franchisees.