MEDICINE: MORE PERSONAL, COMPLETE SERVICES SOUGHT
Millennials Changing Health Care Model
Friday, January 16, 2015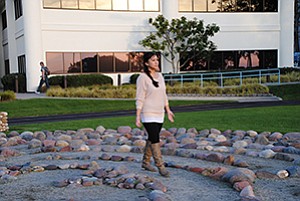 If it wasn't already apparent by the flocks of twenty-somethings scanning labels in supermarkets — inquiring if the chicken is hormone-free, if the beef is grass-fed and if the produce is organic — market research has confirmed that the millennial generation is the most health-conscious to date, and its strong opinions on health may be the linchpin to drive health care reform.
These young people, most commonly defined as those born between 1980 and 2000, have entered consumer markets in droves — and their diet and fitness patterns are vastly different than their parents and grandparents.
As the Affordable Care Act spurs young people to sign up for health insurance for the first time, many are expressing dissatisfaction with their experiences with the system.
"I was treated for depression for years and never felt any better," said Samantha Price, a 28-year-old officer candidate in the U.S. Army. "It turns out that I had a tumor on my very under-active thyroid, which caused the same symptoms as depression. After that and the doctors diagnosing my dad with arthritis when his entire body was full of cancer, I have minimal faith in the modern medical system."
Instead, Price puts a high priority on eating healthy foods and practicing a rigorous exercise routine.
A Matter of Time
Deb Davies, an acupuncturist, doula and expert in traditional Chinese medicine at Herbin Acupuncture Inc., said millennials want more attention from their doctors.
"I often see young twenty-somethings who are looking for help managing their health," Davies said. "They seem to want options. They want a practitioner who will spend an hour with them and ask them about their diet and nutrition versus a doctor who is holding the handle on the door after 120 seconds of face-to-face time. These young people want time and attention, and they're willing to pay for it."
Dr. Christopher Suhar is a cardiologist, internist and director of the Scripps Center for Integrative Medicine. He specializes in integrative health — the marriage of evidence-based alternative medicine (like yoga, acupuncture and meditation) with modern medicine to better fight disease and promote overall wellness.
Suhar believes dissatisfaction with the health care system touches all generations, not just millennials.
"This has been the force driving integrative medicine — a big dissatisfaction with the health system," Suhar said. "People feel like doctors are rushed, overwhelmed and they don't listen to their patients. There is this mistrust that all doctors want to push medication. People want more autonomy, they want to have the decision over their health, and there's a strong belief that the environment and lifestyle plays a strong part on health and person."
Prev Next