Healthy North Island Credit Union Ready to Ramp Up Lending
Friday, January 16, 2015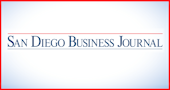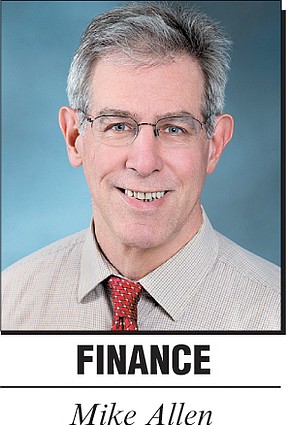 Like a lot of businesses, North Island Credit Union (NICU) has been through some difficult times.
Because of a surge in problem loans, the credit union suffered combined net losses in 2008 and 2009 of about $100 million, nearly causing the $1 billion institution's failure.
Today, it's a far different story, says Steve O'Connell, who has been NICU's chief executive officer for the past two years.
The credit union is ramping up its lending, actively marketing its services and products to members who seem to be on a firmer footing themselves, O'Connell said.
From 2012 to September 2014, NICU increased its loan portfolio from about $640 million to $740 million, averaging $50 million in annual growth.
O'Connell says while the growth rate was steady, he'd like to do better, and plans to expand lending this year. NICU should also add a branch to bring its total to 11.
One area providing opportunity is first mortgages. To this end, NICU is rolling out a Veterans Administration mortgage program with lower financing costs as well as a First Time Homebuyers Program in the first quarter.
O'Connell said he'd like to balance the loan portfolio so it is evenly divided among consumer loans (auto loans and credit cards), mortgages, and small business loans.
For 2014, through the third quarter, NICU reported net income of $10.5 million, compared with net income of $9.3 million for the same period of 2013.
O'Connell, 43, came to NICU after working at California Credit Union in Glendale for 10 years, most recently as its chief operating officer. He has about 20 years of experience in financial services.
Among his earlier gigs was working as senior vice president for Countrywide Financial Corp. during the late 1990s to 2002.
O'Connell said while the firm was doing some subprime lending during his time there, it wasn't at the level that contributed to the housing bubble bursting, starting in 2007.
He says while Congress and many lenders wanted to make home ownership available to more Americans, "the reality is that not everybody should be able to be in a home if they can't afford it."
A big focus for O'Connell since taking over has been improving NICU's capital position. At one point in 2009, it fell to about 4 percent, below the minimum required of all credit unions. From 2012, it's risen from just below 8 percent to 10.16 percent as of September, earning the institution a well-capitalized designation. That applies to credit unions that have at least 7 percent in risk-based capital to total assets.
O'Connell says his focus on improving the credit union's balance sheet has paid off and provides a base to grow the institution.
Now that the economy is clearly in recovery, it's time to emphasize providing better services and products to members, he said.
Hopefully, extending credit in this growth cycle will go much better than the last time around, O'Connell says.
"I just hope we don't have amnesia about what we just went through, and learned some lessons," he said.
• • •
SDPB acquisition closes: San Diego Private Bank said it completed the acquisition of about $50 million in loans and some $8 million in deposits from First Security Business Bank as of last month. The transaction was announced in October, and should be accretive to the bank's earnings this year, the bank said.
CEO Maria Kunac said her bank closed the single office of First Security Business Bank in Orange, and services customers from SDPB's office in Newport Beach. If that isn't convenient, the bank offered to meet customers at either their homes or their businesses, Kunac said, underscoring the reason why customers join a private bank.
SDPB, which is now has about $400 million in assets (fourth-largest among locally based commercial banks) specializes in financing investor commercial properties, owner-occupied buildings, and construction loans. Its other branches are in Coronado, La Jolla, and downtown San Diego.
Send any news about locally based financial institutions to Mike Allen via email at mallen@sdbj.com. He can be reached at 858-277-6359.