W Hotel Owners Obtain $31.2 Million in Refinancing
Tuesday, January 13, 2015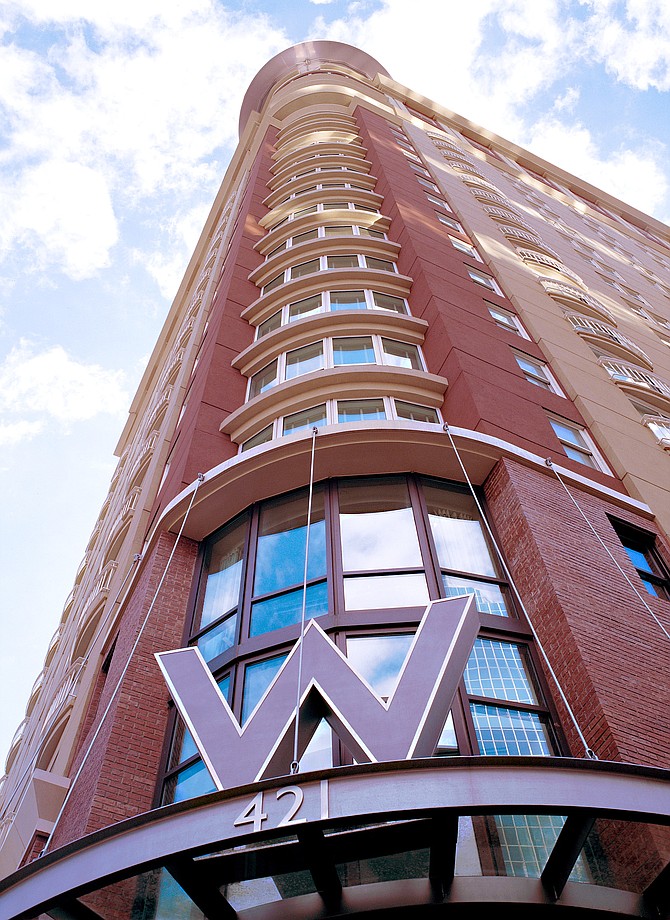 Owners of the W Hotel in downtown San Diego have obtained $31.2 million in senior loan refinancing, according to Los Angeles-based real estate investment services firm PCCP LLC, which provided the financing.
The 258-room hotel, built in 2002 at 421 West B St., is owned by a joint venture between Rockpoint Group of Boston and SCS Advisors Inc. of San Rafael. Mike Johnson, associate vice president of PCCP, said the financing will allow the ownership venture to "complete its business plan and create additional value."
The current owners acquired the hotel in 2011 for $56 million, and completed a $5 million renovation in 2012, according to public data and announcements by the owners.