Second Boutique Hotel Likely for Imperial Beach Coastal Location
Friday, January 9, 2015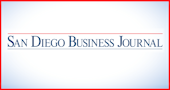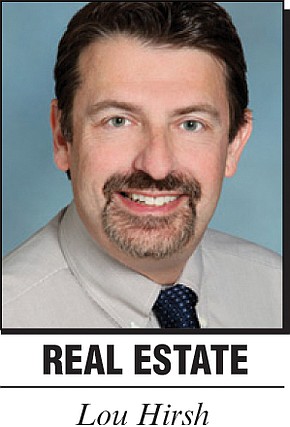 For years, the city of Imperial Beach struggled to capture the attention of upscale hotel developers and beach visitors more focused on places like Coronado, La Jolla and Del Mar. Now it appears that conditions are lining up for the city to get its second boutique hotel along Seacoast Drive.
An entity known as Imperial Beach Resort LLC recently purchased a 37,800-square-foot parcel at 1046 Seacoast Drive for $5.5 million, with plans to develop a 79-room boutique hotel, according to Richard Murdock of Lee & Associates, who brokered the transaction.
An apartment complex currently occupies the site and is set to be replaced by the hotel, which would include 115 underground parking spaces and 10,000 square feet of meeting and restaurant space. The location is two blocks from the Imperial Beach Pier and 10 blocks south of Pier South, the $34 million, 78-room boutique hotel that was opened on Seacoast Drive in 2013 by San Diego-based developer Pacifica Cos.
CoStar Group and public data indicate that Imperial Beach Resort LLC is led by Henderson Hospitality Management Inc. of Henderson, Nev. According to its website, Henderson Hospitality, led by President Kenneth Knudson, operates five business-class hotels located in California, Arizona and Utah.
Its properties are franchised and affiliated with the Hilton, Holiday Inn and Carlson brands, in cities including Santa Rosa, Phoenix and the Las Vegas suburb of Henderson. Construction timetables, branding and other details on the Imperial Beach project were not immediately available.
According to a city staff report, Imperial Beach officials had previously been in talks to develop the current hotel site with two local firms — Pacifica Enterprises of Rancho Santa Fe (not connected with Pacifica Cos.) and hotel operator Eat.Drink.Sleep. The latter firm currently operates Tower 23 hotel in Pacific Beach, and partnered with Pacifica Enterprises to acquire the leasehold on Belmont Park at Mission Beach.
Those two companies had planned to purchase the Imperial Beach parcel, but ultimately decided not to pursue the project. City officials estimate that a new hotel at that site would generate $510,000 annually in tax revenues and create more than 100 new full-time jobs.
• • •
Old Carlsbad Sign is New Again: The city of Carlsbad recently dedicated a new version of a historic archway sign that once welcomed visitors to the the city's downtown Village business district.
City officials said Carlsbad-based TaylorMade Golf Co. funded the design, fabrication and installation of the sign — installed on Carlsbad Boulevard between Carlsbad Village Drive and Grand Avenue — at a cost of approximately $225,000. Its design is modeled after a sign built near the site in the 1930s to direct traffic from Coast Highway to what was then Carlsbad's central business neighborhood.
The Carlsbad Chamber of Commerce managed the design and construction of the sign, and then donated it to the city. The new 31-foot-long sign, more than 5 feet tall and installed within an 82-foot-long archway truss system, was lighted up for the first time at a recent public ceremony.
• • •
Excel Buys Retail Center Near Sacramento: Excel Trust Inc. of San Diego is the new owner of Riverpoint Marketplace, a 900,000-square-foot retail center in the Sacramento suburb of West Sacramento anchored by IKEA and Walmart Supercenter.
First developed in the late 1990s, it is now the fourth-largest retail development in the Sacramento region, according to the seller, Buzz Oates Group of Cos., which did not disclose a sale price. The Sacramento Business Journal, citing sources at brokerage firm Core Commercial, put the price "in the mid-$40 million range."
Excel acquired 12 buildings not owned by the anchor tenants, totaling approximately 134,000 square feet, according to Buzz Oates officials. Excel Trust, with headquarters in Rancho Bernardo, is a publicly traded real estate investment trust with a national portfolio focused on retail properties.
• • •
Broken Yolk Expands to Del Mar: San Diego-based Broken Yolk Café has been signed as the newest tenant at the Beachside Del Mar retail center in Del Mar, according to the property's owner, Donahue Schriber of Costa Mesa.
The restaurant will be the 10th location in San Diego County for Broken Yolk Café, a full-service eatery with breakfast and lunch offerings, which currently operates 13 restaurants in Southern California.
Broken Yolk began operations in 1979 and has three more locations opening soon in Mission Viejo, Bakersfield and Mesa, Ariz., according to its website. In 2011, as it opened its sixth location in Oceanside, the company said it was embarking on a franchise development program, aimed at converting closed restaurants of other companies to the Broken Yolk format.
Donahue Schriber officials said a summer 2015 opening is expected for the restaurant that will operate at Beachside Del Mar, located off Del Mar Heights Road west of Interstate 5. The eatery will be the third Broken Yolk to be operated by local franchisees Randy and McKenzie Corrigan, who are Del Mar residents.
The retail center is currently undergoing a $4 million renovation, with other new tenants and amenities on the way. The next step in the renovation includes a façade update at the center's CVS Pharmacy, with construction to begin in January and conclude by summer.
Donahue Schriber acquired the Vons-anchored center, formerly known as Del Mar Heights Village, in 2012 for $40 million. The company also owns the nearby Del Mar Highlands Town Center in Carmel Valley, where a $50 million expansion is in the works.
Send commercial real estate and development news of general local interest to Lou Hirsh via email at lhirsh@sdbj.com. He can be reached at 858-277-8904.