SDG&E's New East County Substation Is Operational
Tuesday, January 6, 2015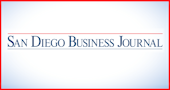 San Diego Gas & Electric announced that the new East County Substation project has been energized and is now operating as an integral part of SDG&E's electric transmission system.
The East County Substation project was designed to enhance electric reliability in the region and to help facilitate the delivery of renewable wind and solar energy to SDG&E customers, according to SDG&E.
The entire project includes a 58-acre, state-of-the-art substation in the East County community of Jacumba, an upgraded substation in Boulevard and a 14-mile transmission line connecting the two substations, SDG&E said.
Construction began on the approximately $435 million project in May 2013. According to the utility, the project interconnects with the existing Southwest Powerlink transmission line, strengthening this part of the transmission system.
The utility said the project will improve service to its customers in the East County.
"This project will also help in meeting California's aggressive renewable energy goals by facilitating the development of renewable energy in the region," said David Geier, vice president of electric transmission and system engineering for SDG&E.
SDG&E is a regulated public utility that provides energy service to 3.4 million consumers through 1.4 million electric meters and more than 860,000 natural gas meters in San Diego and southern Orange counties, according to the utility. SDG&E is a subsidiary of Sempra Energy.