Kevin Sayer Named President/CEO of DexCom Inc.
Monday, January 5, 2015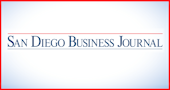 DexCom Inc. announced that Kevin Sayer, currently the company's president and chief operating officer, has assumed the role of president and chief executive officer.
Sayer succeeds Terry Gregg, who is transitioning to the role of executive chairman, according to a company press release.
Sayer has served as DexCom's president and COO for the past two years, as president since 2011 and as a board member since 2007. From 2007 to 2010, Sayer also served as chief financial officer of Biosensors International Group Ltd., a medical technology company developing, manufacturing and commercializing medical devices used in interventional cardiology and critical care procedures. Before that, Sayer served as chief financial officer of MiniMed Inc. from 1994 until its acquisition by Medtronic Inc. in 2001.
"The board of directors and I have tremendous confidence in Kevin's leadership ability, and we are confident that he will to continue to drive DexCom to new heights of success and to fulfill our potential," Gregg said.

DexCom (NASDAQ: DXCM) is developing and marketing continuous glucose-monitoring systems for ambulatory use by patients and healthcare providers in hospitals, and currently has a market cap of $4.27 billion.