Sempra Energy's Board Approves 6 Percent Increase in Dividend
Sunday, February 22, 2015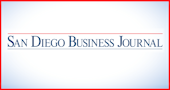 Sempra Energy announced that its board of directors has approved a 6-percent increase in the dividend on shares of the company's common stock to $2.80 per share, on an annualized basis, from $2.64 per share.
The first quarterly installment of the new dividend, $0.70 per share, is payable April 15, 2015, to shareholders of record on March 27, 2015.
Sempra Energy, based in San Diego, is an energy services holding company with 2013 revenues of more than $10.5 billion. The Sempra Energy companies, which include San Diego Gas & Electric, employ 17,000 and serve more than 31 million consumers worldwide, according to Sempra.