REAL ESTATE COLUMN
Timing Looks Right for This New Life Sciences Campus in UTC
Friday, February 20, 2015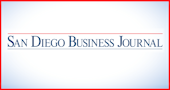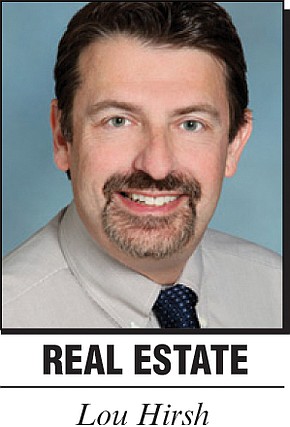 San Diego's BioMed Realty Trust Inc. has not announced the tenants for its long-planned, $190 million life-science lab and office campus called i3, which recently broke ground at University Towne Center. But the trends in recent brokerage data suggest the company shouldn't have much trouble filling up the 316,000-square-foot project.
Researchers at brokerage company JLL reported that the UTC/Eastgate commercial submarket saw strong leasing activity by life-science companies in the second half of 2014. That included Illumina Inc.'s 150,000-square-foot expansion at its UTC campus; BioTheranostics' 30,000-square-foot enlargement of its footprint in that neighborhood; and biopharmaceutical producer Polaris Group's 8,500-square-foot expansion.
One result of the activity, said JLL, is that the submarket's total availability rate (vacant space plus soon-to-be-vacated space) stood at 11.7 percent at the end of 2014, down from 23.2 percent a year earlier.
Other submarkets are seeing space dwindle, after local employment in the life sciences sector grew by 5.2 percent in the past year. Torrey Pines, with San Diego's largest concentration of lab space and life-science tenants, started 2014 with 13.5 percent of its space available, but ended the year with just 8 percent available.
Two other local markets — Sorrento Mesa and Sorrento Valley — are increasingly seeing older buildings being renovated for use by life-science companies, but those neighborhoods are also heavily sought out by other kinds of technology firms. Availability currently stands at 7.7 percent in Sorrento Mesa and 15.5 percent in Sorrento Valley.
BioMed Realty Trust is among the nation's largest holders of life-science real estate, and company officials estimate that San Diego's spaces are now about 94 percent occupied, leaving fewer options for new firms to start and existing companies to grow and expand.
BioMed's new three-building campus is now underway at 4775 Executive Drive in UTC, with an expected completion in mid-2016. Campus features will include green roofs, on-site biofiltration zones and sustainable elements including the use of recycled water for irrigation and cooling towers.
• • •
Coronado Had State's Top Hotel Deal in 2014: A $512 million deal that transferred majority ownership in the iconic Hotel del Coronado turned out to be California's biggest single hotel property transaction of 2014, according to a recent report by brokerage and consulting firm Atlas Hospitality Group.
In May, minority owner Strategic Hotels & Resorts Inc. bought out the 63.6 percent ownership interest of former majority owner Blackstone Real Estate Partners VI LP, an affiliate of The Blackstone Group. Atlas researchers said the Coronado deal helped San Diego County finish the year with more than $798.8 million in hotel property transactions, up 1.7 percent from 2013, as a total of 30 local hotels changed hands — one less than a year ago.
San Diego's sales tally ranked fourth among California counties in 2014, after Los Angeles ($1.2 billion), Orange ($815.5 million) and San Francisco ($801.2 million). California as a whole saw a record 399 hotels sold for a total value of nearly $5.1 billion, up 7.6 percent from 2013.
For 2015, Atlas Hospitality is predicting that between 390 and 425 hotels will be sold statewide, with the median price per room rising 5 percent to 10 percent.
• • •
La Jolla Townhomes Get Early Reviews: An 18-unit townhome project, marking the first large-scale new residential development in La Jolla's central Village in several years, is now under review by the La Jolla Community Planning Association. The group is among several neighborhood panels that advise San Diego city officials on local projects.
Officials of development firm Silver Street Partners LLC said the project, planned for the intersection of Silver Street and Draper Avenue, calls for an "environmentally sensitive" luxury townhome development built with "classic European coastal style architecture."
The development team includes California natives and industry veterans William Berwin and Michael Pierson, who purchased a 10,143-square-foot commercial property on Silver Street in July for $6.8 million, according to CoStar Group. Development costs for the townhome project have not been disclosed.
Developers said the property housed Animal Hospital of La Jolla Village and an annex location of the U.S. Postal Service used to sort mail, both of which have since relocated. The proposed townhomes are among several new development and renovation projects recently sprouting in the Village.
• • •
Changeovers at Hospitality Properties: A $6 million renovation is underway at Four Seasons Residence Club Aviara, adjacent to the Park Hyatt Aviara Resort in Carlsbad. Operators said the makeover, slated to conclude in early April, includes a new lobby, spa and restaurant.
In Pacific Beach, Oceana Coastal Kitchen recently opened following a multimillion-dollar renovation at Catamaran Resort Hotel and Spa. The restaurant is the successor to the hotel's former on-site eatery and is led by executive chef Steven Riemer.
Operators said the 8,200-square-foot restaurant has indoor and outdoor dining spaces with unobstructed views of Mission Bay, and there is an 800-gallon aquarium that will soon house fluorescent jellyfish.
At Liberty Station in Point Loma, the popular local restaurant Soda & Swine recently announced it will open its first sister location at 2750 Dewey Road in April, following an extensive renovation of a 4,700-square-foot space that formerly housed Roseville Cozinha. Soda & Swine, led by executive chef and co-owner Jason McLeod, currently operates at 2943 Adams Ave. in San Diego's Normal Heights neighborhood.
Send commercial real estate and development news of general local interest to Lou Hirsh via email at lhirsh@sdbj.com. He can be reached at 858-277-8904.