SDG&E Receives $5 Million Grant to Expand Mircogrid
Tuesday, February 17, 2015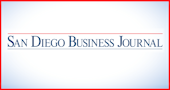 San Diego Gas & Electric (SDG&E) announced it has received a $5 million grant from the California Energy Commission to expand the Borrego Springs Microgrid.
The grant will allow the Microgrid to use the nearby 26-megawatt Borrego Solar facility to power the entire community, making it one of the nation's largest microgrids that can operate solely on renewable energy, the utility company said in a press release.
In addition to bringing in more clean power, the funding will be used to increase the size of the Microgrid from serving approximately 1,000 customers to incorporate all 2,800 metered customers who live in Borrego Springs.
If a large outage were to impact the whole town, the Microgrid can switch from running in parallel with the main grid to "islanding" mode, when the Microgrid runs on its onsite generation resources, the utility company said. This means the Microgrid can keep electricity flowing during an emergency or other grid disturbance.

The expansion of the Microgrid is expected to be completed by mid-2016.
SDG&E serves more than 3 million customers and San Diego and southern Orange counties