BioMed Realty Trust Breaks Ground on UTC Life-Sciences Campus
Thursday, February 12, 2015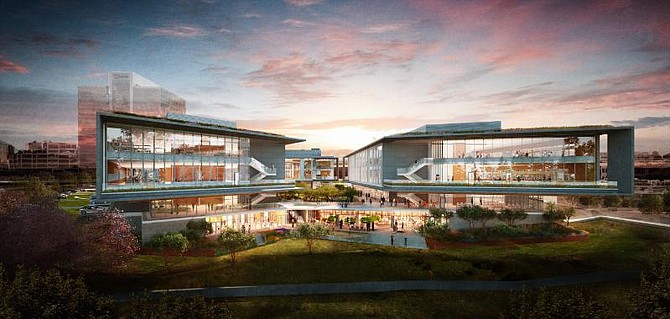 San Diego-based BioMed Realty Trust Inc. has broken ground on its previously announced i3, a new $189 million life-sciences laboratory and office campus being built in University Towne Center.
Company officials said the 316,000-square-foot campus will include three 100,000-square-foot buildings and a variety of indoor and outdoor amenities. Tenants have not been announced for the seven-acre project at 4775 Executive Drive, which is expected to be completed in mid-2016.
Officials said the campus will have green roofs, on-site biofiltration zones and sustainable elements including the use of recycled water for irrigation and cooling towers. Company and community leaders marked the groundbreaking at a public ceremony on Feb. 12.
BioMed officials said the UTC project's start means the company now has eight projects under construction that will add nearly 2 million square feet of space in markets including San Francisco, New York, the United Kingdom, Seattle, Cambridge, Mass., and Winston-Salem, N.C.
Headquartered in Rancho Bernardo, BioMed Realty Trust (NYSE: BMR) is a real estate investment trust focused on owning and developing life-science properties. Its tenants include educational and research institutions, pharmaceutical companies and other medical-related firms.