General Atomics Aeronautical Systems Awarded $279.1 Million Contract
Wednesday, February 11, 2015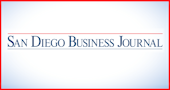 The U.S. Air Force awarded General Atomics Aeronautical Systems Inc. a $279.1 million contract to produce two dozen Reaper unmanned aircraft and associated equipment.
Under the deal, announced on Feb. 4, Poway-based GA-ASI will deliver 24 Reaper aircraft and associated spare parts, support equipment and spares. Work is expected to last through September 2017.
The aircraft are the newer, Block 5 variety of the Reaper. Reaper is a heavier version of the company's original Predator aircraft.
The service is spending procurement funds from its 2013 and 2014 budgets. The Air Force Life Cycle Management Center at Wright-Patterson Air Force Base in Ohio awarded the deal.