PriceSmart's Board Declares Cash Dividend
Friday, February 6, 2015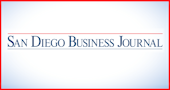 PriceSmart Inc. said its board of directors declared cash dividends of 70 cents per share, with 35 cents being payable on Feb. 27 to stockholders of record as of Feb. 13. Another 35 cents will be payable on Aug. 31 to stockholders of record as of Aug. 14.
The San Diego-based company operates 36 club warehouse stores in 12 countries and one U.S. territory in the Caribbean region.
The company said it anticipates the ongoing payment of semi-annual dividends in subsequent periods, although the actual declaration, the cash amount, and the setting of record and payment dates is subject to final determination by the company's board of directors following its review of the company's financial performance and its capital requirements.