FAA Sees Planned Ferris Wheel Operating at an Unsafe Altitude
Friday, February 6, 2015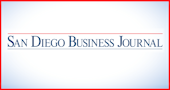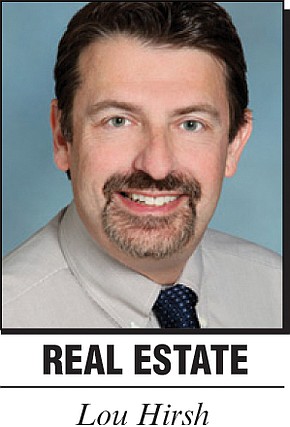 Port commissioners are scheduled Feb. 10 to review several proposals to put a giant Ferris wheel on the San Diego bayfront, but it's already looking as though developers will need to at least downsize their dreams.
According to San Diego International Airport operators, the Federal Aviation Administration has nixed the planned 443-foot height for a Ferris wheel that is part of the proposed $200 million Skywheel at Discovery Point development. The FAA has jurisdiction over airspace around the airport and long ago placed a 500-foot height limit on high-rise buildings in downtown San Diego; it also decides whether elements besides height might impact flight paths.
In a Jan. 23 memo to the airport's executive board, operations Vice President Angela Shafer-Payne said the FAA issued initial findings of an aeronautical study of the Ferris wheel project. The federal agency found that a structure at the proposed height "would exceed obstruction standards and/or would have an adverse physical or electromagnetic interference effect upon navigable airspace or air navigation facilities."
Therefore, the FAA concluded, the project would be presumed to be "a hazard to air navigation." The FAA has informed the project applicant, Discovery Point LLC, that it would be more amenable to a wheel that rose no more than 277 feet above ground level.
Developers still have the right to pursue the 443-foot height, though the FAA said it would need to extend its study period for an additional 120 days and include opportunities for public comment.
The wheel is part of a project — put forth by local developers David Malmuth and Charles Black, working with SeaWorld Entertainment Inc. — that would also include a public educational pavilion spotlighting the region's culture and history, on land next-door to the USS Midway Museum.
The Port of San Diego's board of port commissioners is expected to receive presentations on that concept, along with at least two other Ferris-wheel-centric projects devised by other development teams for the downtown waterfront.
• • •
Realty Income Earns Elite REIT Status: Realty Income Corp. of Escondido was recently added to the S&P High Yield Dividend Aristocrats index. Officials of the real estate investment trust said the index was designed by Standard & Poor's to measure the performance of companies within the S&P Composite 1500 that have followed a policy of consistently increasing dividends every year for at least 20 years.
The Aristocrats index currently has 100 constituent companies, and Realty Income is one of only six REITs included. As of Jan. 30, officials said Realty Income has declared 535 consecutive common stock monthly dividends in its 46-year operating history, and has increased the dividend 79 times since the company's listing on the New York Stock Exchange in 1994.
Led by CEO John Case, Realty Income invests primarily in industrial, retail and related commercial properties.
• • •
Local Eateries Debuting, One Exits: Sovereign, a Vietnamese restaurant led by longtime chef and restaurateur Alex Thao, plans an early 2015 opening at 467 Fifth Ave. in the Gaslamp Quarter. Operators said this will be the fourth restaurant concept introduced in San Diego by Thao, who also developed Rama, Lucky Liu's and Saja Korean Kitchen. The new venue will feature the cuisine of chef Michael Bao Huyuh, also known as "Iron Chef Vietnam."
For the dessert-focused, Encino-based Menchie's has opened its seventh San Diego County frozen yogurt location at 1620 Camino de la Reina in Mission Valley. And iDessert, led by noted pastry chef Jean-Philippe Maury, has relocated from Las Vegas with plans to open at 1608 India St. in Little Italy this spring, according to Sentre Partners, which represented Maury in a 10-year lease deal.
Alchemy San Diego, a six-year staple of the South Park restaurant scene on 30th Street, closed its doors Feb. 3. Managing Partner Ron Troyano said operators are transitioning to devote more time to the company's food and event management offerings, including oversight of the Silo entertainment venue in the budding Makers Quarter in East Village.
• • •
Burger Chain Getting Fatter with Locations: The non-fast-food burger chains are not finished multiplying their sites in the San Diego market. Los Angeles-based Fatburger North America recently announced a development agreement with franchise group Landmark Foodmaster Inc. of Chino, to open 30 new stores in San Diego, San Bernardino and Riverside counties.
Fatburger officials said Landmark operates more than 50 gas station stores under brands including AM/PM and Beyond Food Mart. Most of the upcoming restaurants will be co-branded, carrying the flagship Fatburger banner along with that of a chicken-wing chain operated by the burger purveyor, known as Buffalo's Café.
Fatburger has two current locations in Escondido and Chula Vista, after closing one that operated at Pacific Beach. Exact locations under the new franchise agreement have not been disclosed.
Send commercial real estate and development news of general local interest to Lou Hirsh via email at lhirsh@sdbj.com. He can be reached at 858-277-8904.