Borrego Solar Systems Reports Record Year in 2014
Thursday, February 5, 2015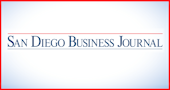 Borrego Solar Systems Inc., a San Diego designer, financier and installer of solar energy systems for both commercial and residential customers, said it had a record year in 2014, and a 40 percent increase in installed megawatts.
Borrego was among the top commercial installers nationally and finished the year with leading market positions in its key geographic markets, Massachusetts, California and New York, the company said.
Among the larger projects Borrego installed last year include a 17 megawatt installation in Massachusetts, and an 8.3 megawatt portfolio under Southern California Edison's California Renewable Energy Small Tariff program.
It also did a 2.4 megawatt installation at the Anaheim Convention Center.
Borrego said it currently has more than 200 megawatts of projects under contract or in various stages of development across the country.