EvoNexus Calls for Applications From Startups for Incubator Program
Wednesday, February 4, 2015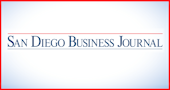 Technology incubator EvoNexus has announced its open call for applications from startups competing to enter its locations, the group said.
The application process closes Feb. 28. Following a vetting process, EvoNexus anticipates announcing the new class of companies entering its program.
In partnership with the Irvine Co. and more than two dozen multinational companies in the technology and health sector, EvoNexus offers 40,000-square-feet of class, office and dry lab space at its three incubator locations: two in San Diego and one in Irvine.
EvoNexus does not require startups to surrender equity or pay any fees for rent or services, EvoNexus said.
According to the incubator, Qualcomm Inc. (Qualcomm@EvoNexus) and Cisco Systems (CiscoEIR@EvoNexus) have published areas of interest and will be independently looking at the startups admitted into EvoNexus to consider investing initial seed funding.
"With 41 companies at 3 locations in San Diego and Irvine currently in incubation, EvoNexus is providing entrepreneurs, their investors and strategic partners with the opportunity to launch new companies, retain the best and brightest talent and create products and outcomes that impact the economic growth of our region," said Rory Moore, CEO of EvoNexus.
For a full list of incubator companies and information about applying to EvoNexus, please visit evonexus.org.
Since launching in October 2009, EvoNexus has admitted 83 companies into its incubator. Of these, 73 are still active, over $588 million in venture funding and outcomes have been secured to date, and 9 companies have been acquired, EvoNexus said.