Verimatrix Names Padgett CFO
Monday, February 2, 2015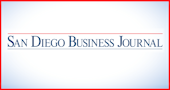 San Diego-based Verimatrix, which specializes in securing and enhancing revenue for multinetwork, multiscreen digital TV services, announced that Charles Padgett has been named chief financial officer.
Padgett is responsible for leading the company's global accounting and finance functions and providing strategic guidance on new market opportunities, Verimatrix said.
"Charles brings a wealth of financial and leadership experience from the telecommunications, wireless, and software sectors to our team," said Tom Munro, CEO of Verimatrix. "I am confident that Charles' experience will serve us well as we continue to capture new market share and apply our revenue security solutions to new market segments."
According to the company, Padgett brings 30 years of experience to the role. He joins Verimatrix from Cascadia Technology Group, where he served as founder and CEO, and led the sale of Cascadia Project Management in 2014. He has also previously served in senior management positions at Kofax, EMC, and Captiva Software.
As a member of Kofax's executive management team, Padgett was responsible for developing and executing the company's M&A program, including the integration of acquired companies and the divesture of the legacy hardware business in 2011, Verimatrix said.
Verimatrix's platforms offer an innovative approach for cable, satellite, terrestrial, IPTV and OTT operators to extend their network security envelope and enable new business models, extending pay-TV services to a wide range of devices, the company said.