Local Balfour Beatty Division Completes $76.2 Million L.A. Apartment Tower
Monday, February 2, 2015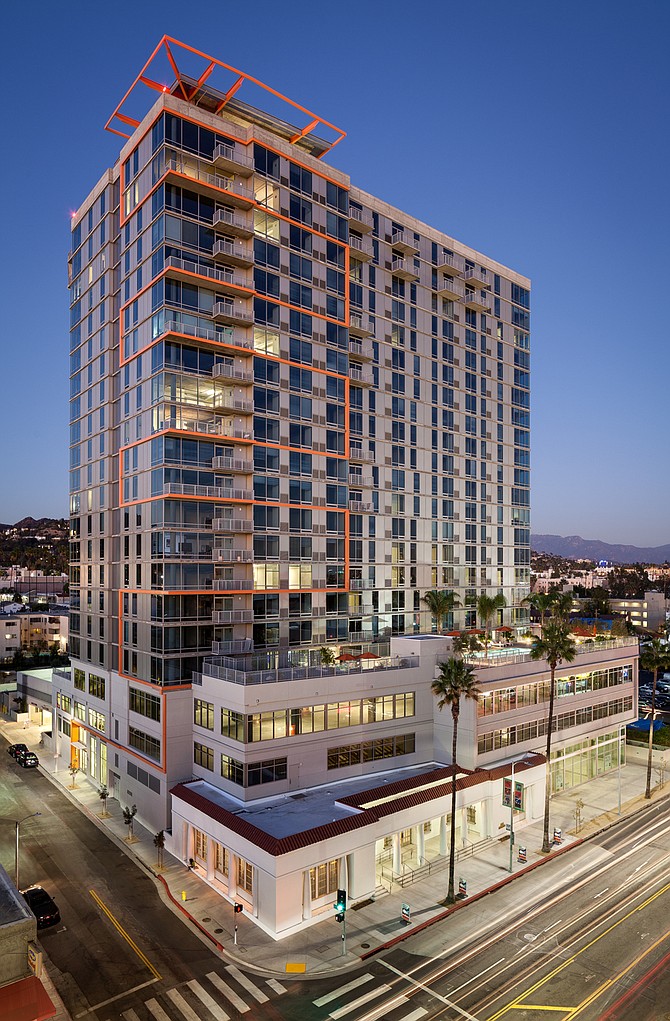 The San Diego-based Southwest Division of general contractor Balfour Beatty Construction recently completed the $76.2 million Sunset and Gordon luxury apartment building in Los Angeles.
The mixed-use, 22-story project was built at Sunset Boulevard and Gordon Street, in the city's Hollywood neighborhood. The tower, designed by GBD Architects, includes 299 rental units, 36,688 square feet of office space, 12,229 square feet of retail and restaurant space, and a 523-space parking garage.
The building's owner is investment firm CIM Group of Los Angeles.
Balfour Beatty officials said the project was built with energy-efficient features and included a re-creation of the original 1920s Spanish-style architecture facades along Sunset Boulevard and a portion of its Gordon Street frontage.
The site in the past was home to the Peerless Motor Car Showroom and The Motion Picture Hall of Fame in the 1920s, and most recently was the location of an Old Spaghetti Factory restaurant in the 1970s.
Dallas-headquartered Balfour Beatty Construction is the U.S. subsidiary of London-based Balfour Beatty Plc. Its Southwest Division is based in Scripps Ranch.