Pathway Genomics Agrees to Pay More Than $4 Million to Settle Federal Allegations
Wednesday, December 30, 2015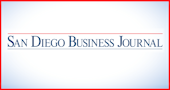 Pathway Genomics Corp. has paid more than $4 million to resolve allegations that it violated the federal False Claims Act by paying kickbacks to doctors in exchange for patient referrals, the U.S. Attorney's Office announced Wednesday.
Pathway Genomics, a molecular information company in San Diego, analyzes genetic testing kits for a variety of purposes. The tests are performed on a patient's saliva sample, typically collected by a physician and mailed to Pathway's laboratory for analysis.
Pathway allegedly offered physicians and medical groups reimbursements of up to $20 for each saliva kit they collected and submitted to Pathway for testing. The government alleged that physicians received as much as $13,534 in reimbursements from Pathway and that most of the doctors had never ordered the costly genetic tests before enrolling in Pathway's reimbursement program.
"Kickbacks to health care providers in exchange for patient referrals undermine the medical judgment of physicians and exploit the trust of patients," said U.S. Attorney Laura E. Duffy in a statement. "Kickback arrangements with physicians also place vital taxpayer funds at risk. As this settlement demonstrates, this office will continue to aggressively combat fraud against federal health care programs."
The civil settlement resolves allegations that Pathway induced health care providers to refer Pathway genetic testing kits and services, and then received government reimbursement for those tests in violation of the law.
Pathway has since voluntarily discontinued its physician reimbursement program.
In a company statement, Pathway said it "admits no wrongdoing as part of the settlement" and that it fully cooperated with the investigation.
"Although Pathway may debate some of the merits of the DOJ's (Department of Justice's) allegations, we recognize and respect the government's responsibility to regulate industry practices," the statement said.
"We now consider this matter closed," the company said. "By resolving this issue we can stay focused on our growing business and avoid the time and expense of a potentially lengthy litigation process."