Industrial Purchase Part of $90 Million Acquisition of Oceanside Firm
Tuesday, December 29, 2015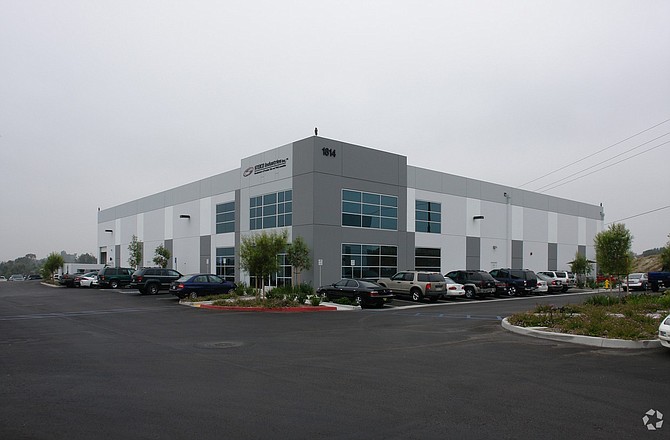 An affiliate of Illinois-based Senior Flexonics has acquired five Oceanside industrial buildings for $15 million, stemming from the recently announced $90 million acquisition of seller Steico Industries Inc. by Senior's U.K.-based parent company, Senior PLC.
According to CoStar Group, Senior Operations LLC of Bartlett, Ill., acquired the five buildings, totaling approximately 92,000 square feet and located at 1808, 1810, 1812, 1814 and 1816 Ord Way. The buildings were constructed in 2007 and are occupied primarily by Steico, which makes assemblies for airframe manufacturers in the aerospace, aviation and defense industries.
In mid-November, England-headquartered Senior PLC announced that it had completed its acquisition of Oceanside-based Steico in a deal valued at $90 million, including $75 million for Steico's entire share capital and $15 million for its Oceanside industrial properties.
According to its website, Senior PLC operates through several divisions in 14 countries, providing components and services for the aerospace, automotive, energy and other industries . Its divisions include Senior Flexonics of Bartlett, Ill.
In a statement announcing the acquisition of Steico, Senior PLC officials said the deal will broaden the company's product offerings, including those geared to industrial fluid systems.
"The joint capabilities of the two companies combined with Senior's wider market access and financial strength, are expected to further enhance the future growth prospects for Senior's aerospace division," said Senior CEO David Squires, in the statement.
Started in 2001 by CEO Troy Steiner, Steico produces tube, duct and welded assemblies for airframes, with major customers including Boeing Co., Lockheed Martin, Northrop Grumman Corp. and Honeywell International Inc., according to its website.