Cubic Corp. to Acquire Alabama-Based GATR Technologies for $232.5 Million
Monday, December 21, 2015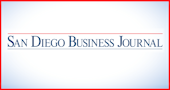 Cubic Corp. said Dec. 21 that it entered a definitive agreement to buy Huntsville, Ala.-based GATR Technologies Inc. for $232.5 million.
At the same time, Cubic (NYSE: CUB) said that it closed its acquisition of TeraLogics LLC for $39 million.
Cubic has been working to build up its portfolio of defense businesses, specifically in the C4ISR space. (The abbreviation stands for Command, Control, Communications, Computers, Intelligence, Surveillance and Reconnaissance.)
GATR offers satellite ground equipment. Specifically, it offers a line of portable, inflatable satellite communications and C4ISR terminals. GATR was part of Inc. Magazine's list of 500 fastest growing companies in 2009 and 2010.
Cubic said it expects to close the GATR acquisition by March.
TeraLogics, based in suburban Washington, D.C., provides services for video that is collected as part of intelligence, surveillance and reconnaissance work. Specifically, the company offers what's known as PED, or processing, exploitation and dissemination. Customers include the Department of Defense and intelligence agencies; there are also commercial customers.