AltheaDx Raises $30 Million in Series C Funding
Tuesday, December 15, 2015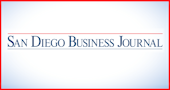 San Diego molecular information firm AltheaDx has raised $30 million in a Series C financing.
WuXi Healthcare Ventures led the deal, which was joined by WuXi PharmaTech, Ally Bridge Group, and ALMA Life Sciences, according to an AltheaDX news release.
AltheaDx, which provides diagnostics that help doctors identify personalized treatments for patients, said the funding would be used to develop its IDgenetix testing portfolio, expand its commercial business, enhance products, and to invest in long-term growth.
"This investment allows the company to position IDgenetix as a leading clinically relevant tool in therapeutic decision-making," said Greg Hamilton, CEO of AltheaDx, in a statement.
San Diego biopharma manufacturer Althea Technologies (which was acquired by Japanese Ajinomoto in 2013 for $175 million) spun out AltheaDx in 2008 to advance genetic testing technologies for use in companion diagnostics.