GA-ASI Awarded $57.1 Million Defense Contract
Monday, December 14, 2015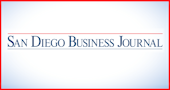 The U.S. Army awarded General Atomics Aeronautical Systems Inc. a $57.1 million contract for logistics support for its Gray Eagle unmanned aircraft.
Work will last about six months, ending June 15, 2016, and will take place in Poway as well as Afghanistan, Djibouti and Kuwait.
The Army Contracting Command of Redstone Arsenal, Ala., awarded the deal — actually a contract modification. The Pentagon announced the work on Dec. 14.