Business Complete Solutions Acquires StarPoint Advantage
Tuesday, December 8, 2015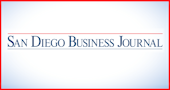 Business Complete Solutions (BCS), a supplier of office equipment, document management and managed IT services in the San Diego market, announced the acquisition of StarPoint Advantage Inc., an IT technology services business based in San Diego.
"This acquisition is a perfect fit for BCS," said Keith Justus, CEO of BCS. "Although BCS was already providing these services to our clients, I felt it was important to acquire a leader in this field to better serve our current and future clients. StarPoint was that company."
StarPoint Advantage was founded in 2008 and is owned and operated by its President David Davis. He will remain with BCS to lead its managed services business, the company said in a news release.
The sale was completed Dec. 1.