MabVax Therapeutics Files IND Application
Wednesday, December 2, 2015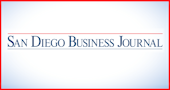 MabVax Therapeutics announced that it has filed an Investigational New Drug application with the FDA for the company's lead program, an antibody meant to fight pancreatic cancer.
If the FDA accepts the application, MabVax intends to launch a Phase 1 clinical trial of the product in early 2016.
The product candidate, called HuMab 5B1, is a human antibody that was discovered from observing the immune response of cancer patients during a Phase 1 clinical trial at Memorial Sloan Kettering Cancer Center. In preclinical research, the 5B1 antibody has shown potent cancer cell killing capacity and efficacy in animal models of pancreatic, colon and small cell lung cancers, according to a MabVax press release.

MabVax' planned Phase I trial will evaluate the safety, tolerability and the movement of HuMab 5B1 within the body. The trial will look at the product as a single agent or in combination with the current standard of care chemotherapy regimen in subjects with metastatic pancreatic cancer, the release stated.