New One Paseo Proposal Cuts Down on Retail, Office Space
Thursday, August 27, 2015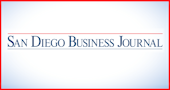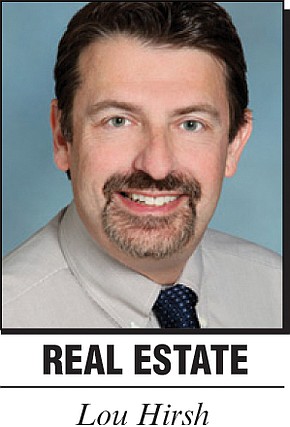 Talks are in progress on Version 2.0 of One Paseo, and San Diego city officials, as soon as January, could be reviewing a downsized version of the controversial mixed-use development in Carmel Valley.
Developer Kilroy Realty Corp. recently held the second in a series of public meetings in the neighborhood, as part of a working group aiming to come up with an acceptable version of the office-retail-apartment-condo project, slated for a 23-acre site near Interstate 5.
Kilroy is now consulting with the public on a plan that would be about 25 percent smaller than the original 1.4 million square feet of elements contained in the prior $750 million plan. Kilroy retreated on that larger plan earlier this year, following community protests and at least two lawsuits filed by opponents.
Kilroy spokeswoman Rachel Laing said via email that the revised proposal being discussed will cut down on daily traffic by 10,000 vehicle trips, mainly by reducing the project's retail and office portions. Office square footage would be cut 62 percent and retail by 58 percent, while the number of apartments and condos would stay the same at 608.
"It was a good dialogue, and there's a strong feeling it's going to result in a project the community can embrace," Laing said.
Height, density, traffic and other changes are being worked out as part of a compromise reached between Kilroy and opponents, after the San Diego City Council decided in May to repeal its earlier approval of One Paseo and let the two sides work out their differences. At stake is the fate of the last large parcel of vacant land that is left to develop in Carmel Valley.
The agreement headed off what appeared to be a certain vote by the public on the matter, and also prompted opponents to drop at least two lawsuits aimed at stopping the project. Opponents are now part of the working group hashing out a more agreeable version — along with representatives of Kilroy and the Carmel Valley Community Planning Board.
Kilroy has told community members that it anticipates submitting the downsized version of the project to city staff around October, followed by review by the Carmel Valley planning board in November. If those are completed in that timeframe, the city Planning Commission could review it in December, with a council review in January.
• • •
Carlsbad Council Approves Project Near Lagoon: Carlsbad City Council has unanimously approved plans by developer Caruso Affiliated to build a new Nordstrom-anchored retail center near the Agua Hedionda Lagoon. The project will next go before the California Coastal Commission.
City Council had the choice of approving the measure submitted by a group called Preserving Carlsbad Open Space the Right Way, placing the measure on an upcoming election ballot, or requesting up to 30 days to further study the project's impacts.
The direct approval means the project will bypass environmental impact reviews otherwise mandated by the California Environmental Quality Act. However, the Coastal Commission does have jurisdiction on matters including public access and other related impacts.
The Preserving Carlsbad group, which includes and is funded by Los Angeles-based Caruso Affiliated, successfully gathered enough voter signatures to place the project directly before City Council.
Caruso plans to build a 123,000-square foot retail center anchored by Nordstrom, with other open-air retail and entertainment elements on a 26-acre portion of a 203-acre site near the lagoon. Most of the rest of the land, near Cannon Road off Interstate 5, would contain new open-space and public access amenities.
• • •
Familiar Job Change for Civic San Diego Exec: Aiming to beef up its local operations geared to public-private partnerships, commercial brokerage firm JLL recently hired Andrew Phillips, an 11-year veteran of the city project oversight agency now known as Civic San Diego, as a vice president on its public institutions team. JLL officials said Phillips will provide real estate development, market analysis, neighborhood revitalization and other advisory services to public sector and higher education clients.
Phillips most recently served as Civic San Diego's chief financial and operating officer. He was the agency's interim president from March to November of 2014, following the departure of former president Jeff Graham — who left to join JLL's public-institutions team as a senior vice president.
• • •
Restaurant and Retail Openings: A fall opening is planned for Trust Restaurant, a new eatery showcasing artisanal food that will occupy space in a building at 3752 Park Blvd. in Hillcrest. The building was recently renovated by local developer Jonathan Segal. Executive Chef Brad Wise and General Manager Steven Schwob are alums of local hospitality company Eat.Drink.Sleep.
On the fitness front, EnVie Fitness for Women, an Australia-based franchise concept, recently announced a new studio set to open in September at 267 N. El Camino Real Suite J/K in Encinitas, with more in the works for the region. And YogaSmoga, a New York-based seller of yoga-related apparel, is slated to debut in October at the recently renovated La Plaza La Jolla, at 7863 Girard Ave.
Send commercial real estate and development news of general local interest to Lou Hirsh via email at lhirsh@sdbj.com. He can be reached at 858-277-8904.