Poway Apartment Complex Sold for $41.15 Million
Tuesday, August 25, 2015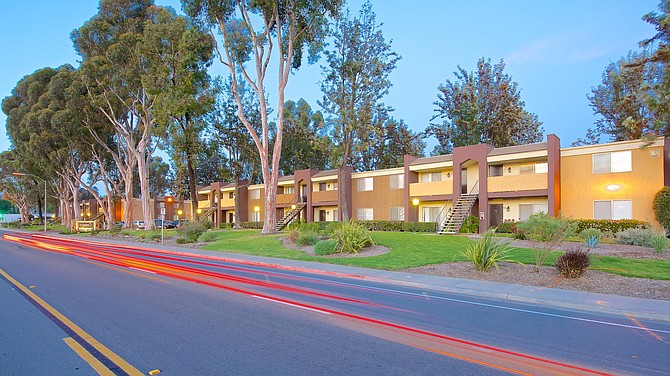 An affiliate of Palo Alto-based Pacific Urban Residential has purchased the 193-unit Summerlyn Apartments in Poway for $41.15 million, according to brokerage company CBRE Group Inc.
The seller of the property, at 13409 Midland Road, was Fairfield Township LLC of San Diego, represented by CBRE's Kevin Mulhern, Dixie Hall and Rachel Parsons. The buyer represented itself.
Summerlyn consists of 10 two-story buildings with a recently upgraded fitness center and other amenities spanning 8.93 acres. Brokers said Fairfield had spent more than $2.9 million in capital improvements since acquiring the property in 2007.
The apartment complex was built in 1977, according to CoStar Group.