Johnson Lai Named CIO at NuVasive Inc.
Tuesday, August 18, 2015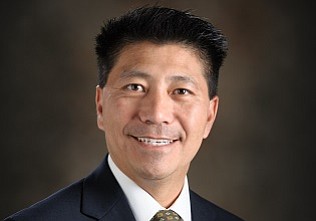 Medical device maker NuVasive Inc. announced that Johnson Lai has been appointed chief information officer.
Lai will be responsible for advancing the company's information technology systems, process and procedures, according to a recent news release.
Lai has more than 20 years of IT leadership experience. He was most recently vice president of IT at Thermo Fisher Scientific, where he provided IT leadership to the Laboratory Products business group, and was an executive member of the team that governed the integration of Life Technologies into Thermo Fisher Scientific.
Lai provided IT leadership for Thermo Fisher Scientific's corporate functions with a business-centric approach, including the support of mergers and acquisitions, among other responsibilities. Previously, as a senior IT leader at Life Technologies, Lai was responsible for delivering critical IT projects, including a global ERP, e-commerce and IT integration of companies acquired.
Prior to that, Lai was a global IT leader for Abbott Vascular.
The company said the addition of Lai as CIO represents another step towards creating a world-class leadership team to drive the company's next phase of growth. Earlier this year, NuVasive brought in biotech big-timer Greg Lucier as the company's new CEO. Lucier was formerly CEO of Life Technologies before it was acquired by Thermo Fisher Scientific for $13.6 billion.