Cohn Restaurant Group Opens Coasterra at Harbor Island
Tuesday, August 18, 2015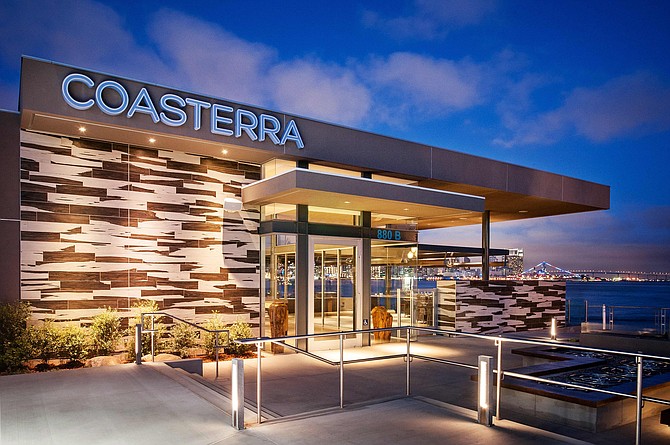 Cohn Restaurant Group recently opened Coasterra, the San Diego-based company's new $15 million venue at Harbor Island.
Operators said the 28,000-square-foot restaurant has a special-event and banquet center that seats more than 300 and will soon have an outdoor floating deck that will accommodate up to 500, with views of the San Diego skyline.
The venue serves Mexican cuisine and is led by partner and Chef Deborah Scott and Executive Chef John Gray. Cohn partnered on development of the project with locally based Sunroad Enterprises, on the site that formerly housed the Reuben E. Lee paddleboat restaurant at 880 Harbor Island Drive.
In development for nearly a decade, the restaurant was designed by the late local architect Graham Downes. Operators said the name Coasterra is a fusion of two Spanish words that translate to "coast" and "land."
Headquartered in Old Town, Cohn Restaurant Group was started in 1982 and is led by David and Lesley Cohn. The company now owns and operates 21 restaurants in Southern California and two in Hawaii.