Historic East Village Property Sells for $4.35 Million
Sunday, August 16, 2015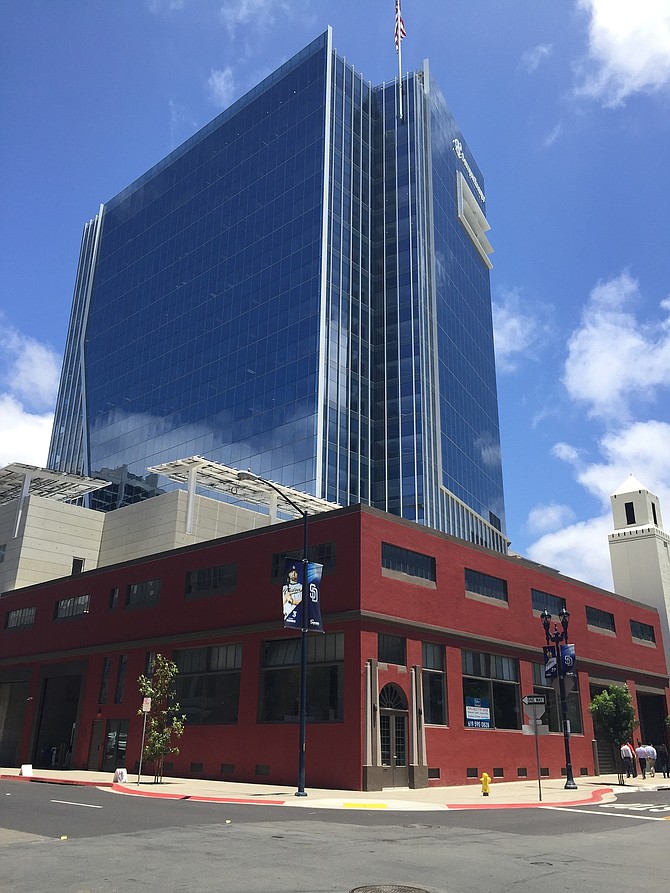 PREF, an affiliate of San Diego-based investment firm Paragon, has acquired an historic East Village retail property known as the Unicorn Building for $4.35 million, according to brokerage firm Colliers International.
The seller of the 13,000-square-foot building, at 704 J St. at Seventh Avenue, was Cisterra SEHQ LLC, an affiliate of San Diego-based Cisterra Development. The free-standing, two-story property was vacant at the time of sale.
The buyer and seller were represented by Colliers' Bill Shrader, David Maxwell and Joe Brady, who will be handling future leasing.
A Colliers statement said Cisterra gutted the building's interiors, renovated its exterior and upgraded its infrastructure, as part of its nearby development of the recently completed Sempra Energy headquarters building in East Village. The back one-third of the Unicorn Building was demolished, while maintaining its façade along Seventh Avenue to create ramps to the Sempra building's underground parking.
Shrader said existing parcels on the block, located near Petco Park, have been consolidated and reconfigured as part of Cisterra's Sempra project, which made for a "highly complex deal."
The Unicorn Building was among three historic structures in a former warehouse district that were preserved or reconfigured for redevelopment of the block adjacent to the new Sempra tower.