In This Tight Market, a Retail Property Rarity Draws Buyers
Thursday, August 13, 2015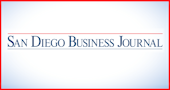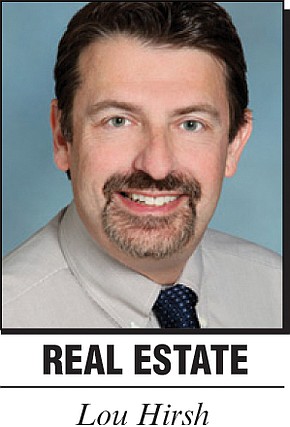 Prime retail properties rarely hit the market in San Diego, and when they do, the price tags are rarely discounted. The latest example is the recent $107 million sale of the Walmart-anchored McGrath Center on Clairemont Mesa Boulevard in Kearny Mesa.
That was San Diego County's second-largest retail deal so far in 2015, after the recent transaction that saw a portfolio of nine properties — in San Diego, Chula Vista, Oceanside and El Cajon — change hands for $183.25 million.
The deal that involved San Diego's McGrath family selling the Kearny Mesa retail center — which had never changed hands since it was developed in the early 1990s — speaks to the ongoing high demand for well-placed properties in a market where new construction remains extremely scarce.
In the San Diego submarket that includes Kearny Mesa, Clairemont and Tierrasanta, the total retail vacancy rate stood at 4 percent at the end of the second quarter, below the countywide rate of 5.7 percent, according to brokerage company CBRE Group Inc.
Broker Randy LaChance of Voit Real Estate Services, who represented the McGrath family with Voit's Mark Caston, said the deal represented a "once-in-a-lifetime" opportunity to acquire a large retail portfolio in central San Diego, and brokers garnered "tremendous interest and activity" throughout the sales process.
Brokers noted that the 29-acre, nearly 300,000-square-foot McGrath portfolio has maintained an occupancy of over 97 percent since 2001, and was essentially at full occupancy at the time of sale.
"Retail assets containing this portfolio's combination of high-quality location, tenancy and sale are quite difficult to acquire, particularly in dynamic metropolitan regions such as San Diego," said Dean Rostovsky, a director with New York-based Clarion Partners, which purchased the buildings in partnership with San Diego's HP Investors LLC.
HP Investors Managing Partner Sumeet Parekh said the combination of the portfolio's location and tenant roster have positioned it to do well through continuous retail and economic market cycles. In addition to Walmart, the acquired property also has a Food 4 Less and LA Fitness, among several other stores and restaurants.
"The timing was right for this sale and it worked for us in terms of our long-term goals," said Laurie McGrath, president of McGrath Development Inc., in a statement from Voit. "While real estate development has been challenging, fun and certainly rewarding, we have other things that we would like to accomplish."
"Our larger goal will be growing our (charitable) foundation as well as pursuing redevelopment of some of our other properties," McGrath said.
The McGrath family has owned the land where the retail buildings sit since the late 1940s. McGrath Development broke ground in 1990 on the McGrath Center, originally planned by C.W. McGrath as a 50-acre retail and industrial mixed-use project and later revised to include mostly retail uses with one industrial "flex" building.
• • •
Life Science Sector at Historic 'Hottest': A report by brokerage firm Cushman & Wakefield Inc. deems San Diego's life science real estate sector as "the hottest it has ever been to date," as the region has recently seen "an unprecedented increase" in tenant activity.
Brokers said Eli Lilly & Co.'s second-quarter signing of a 300,000-square-foot lease on Campus Point Drive in University Towne Center, at a building owned by Alexandria Real Estate Equities Inc., was one of the largest laboratory transactions in San Diego history. Other big expansion-oriented deals of the quarter involved companies such as Synthetic Genomics, Otonomy and Althea.
Cushman & Wakefield cites current factors including rising R&D investment by Big Pharma, accelerated activity in mergers and initial public offerings, and other funding opportunities that will continue to encourage entrepreneurs to sell off their companies and create new ones in the local market.
Differing from brokerage firm JLL, which put San Diego at No. 4 in its own recent life-science report for the second quarter, Cushman ranked San Diego at No. 3 among the nation's largest hubs for biotech-related activity, behind Boston and San Francisco. The local region's direct vacancy rate for laboratory space was a tight 5.6 percent at the end of 2015's first half.
• • •
Charter School and Others Arrive: Operators plan a Sept. 2 opening for Urban Discovery Academy, a public charter school in downtown San Diego serving students in kindergarten through eighth grade. The new $10.5 million facility, at F and 14th streets, is among the first elements to arrive in the northeast portion of East Village where local leaders aim to establish an I.D.E.A District, with amenities geared toward innovation, design, education and the arts.
Locally based Le Dimora, which sells furniture, home goods and interior design services, is the latest tenant announced at The Village at Pacific Highlands Ranch, a new retail center serving residents in the Carmel Valley area. Officials at Coast Income Properties Inc., the center's owner, said the 10,000-square-foot store is set for a winter opening and will be the third location for co-owners Maria Barry and Cindy Cerenzie, both of whom are local residents.
Men's fashion and accessories retailer John Varvatos recently opened a 3,500-square-foot store at Fashion Valley mall in Mission Valley, its first in San Diego County and 24th worldwide. Named for its founder, the New York-based retailer was launched in 2000 and sells tailored clothing and sportswear, belts, eyewear, watches and other goods.
Send commercial real estate and development news of general local interest to Lou Hirsh via email at lhirsh@sdbj.com. He can be reached at 858-277-8904.