MabVax Posts Net Loss of $6.4 Million for Second Quarter
Monday, August 10, 2015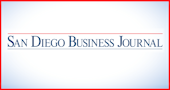 Cancer vaccine-maker MabVax Therapeutics Holdings Inc. reported a net loss of $6.4 million in the second quarter of this year, up from $2.4 million in the same period last year.
Grant revenues increased to $136,616 in the second quarter, compared with $62,440 in the same period last year.
MabVax (OTCQB: MBVX) recently raised $11.6 million in a private placement of its stock. The company is using the proceeds from the financing primarily to initiate Phase 1 trials for its HuMab 5B1 antibody and to further advance other novel human antibodies in its pipeline. The HuMab 5B1 antibody is being developed as both a diagnostic and therapeutic product targeting pancreatic and colon cancer.
MabVax Therapeutics Holdings Inc. is a clinical-stage oncology drug development company focused on the development of human antibody-based products and vaccines to address unmet medical needs in the treatment of cancer.