SeaWorld Entertainment Reports Declines in Revenue, Attendance
Friday, August 7, 2015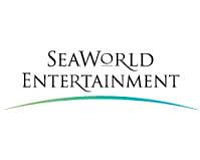 The Florida-based parent company of SeaWorld San Diego saw continued declines in revenue and attendance in its second quarter ending June 30, as adjusted net income from its U.S. theme parks dropped 50 percent from the year-ago quarter.
SeaWorld Entertainment Inc. officials cited issues including the timing of Easter, record levels of rainfall in Texas impacting SeaWorld San Antonio, and "continued brand challenges" in California.
While not directly referencing controversies related to treatment of performing whales, officials said the company continues to address its reputational issues via marketing efforts, though it has "much work ahead" to bring attendance and revenue back to historic performance levels.
"On the reputation side, early feedback on our campaign has been positive; however, we recognize that fully resolving our brand challenges in California will require sustained focus and commitment to correct misinformation," said President and CEO Joel Manby in a statement.
Second-quarter nationwide attendance was just over 6.47 million, down from 6.58 million in the year-ago period; total revenue reached $391.6 million, down from $405.2 million; and adjusted net income was $18.7 million, down from $37.4 million.
For the six months ending June 30, SeaWorld Entertainment reported an adjusted net loss of $24.8 million, compared with an adjusted net loss $11.3 million in the first half of 2014.
Orlando-headquartered SeaWorld Entertainment (NYSE: SEAS) operates 11 U.S. theme parks, including three locations of SeaWorld. Its parks also include the Aquatica waterpark, which has a location in Chula Vista.