Poseida Therapeutics Appoints Two to Board of Directors
Friday, August 7, 2015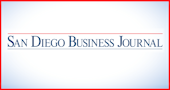 Poseida Therapeutics Inc., a therapeutics spin out of Transposagen Biopharmaceuticals Inc., announced the appointment of Dr. Lars Ekman and Dr. Nishan de Silva to the company's Board of Directors.
Ekman joins the board as the company's chairman and de Silva is appointed president.
Ekman has more than 28 years of experience in senior executive, scientific, and clinical functions. He is chairman of the Amarin Corp. PLC, (NASDAQ:AMRN), the Prothena Corp. PLC, (NASDAQ:PRTA), and Sophiris Bio Inc., (NASDAQ:SPHS) and serves on the board of directors of Spark Therapeutics Inc. (NASDAQ:ONCE).
Ekman currently serves as Executive Partner at Sofinnova Ventures.
Ekman is a board-certified surgeon with a doctorate in experimental biology and has held several clinical and academic positions in both the U.S. and Europe.
De Silva, Poseida's president and chief operating officer, has more than 15 years of experience across biotechnology, biopharmaceutical venture capital and health care management consulting companies. Most recently, he served as vice president, finance and strategy and chief financial officer at Ligand Pharmaceuticals Inc. (NASDAQ:LGND).
De Silva holds a bachelor's degree in biology from Harvard University, a medical degree from The University of Pennsylvania School of Medicine and a master's in business administration from The Wharton School.
Poseida is a therapeutics-focused biotech using gene-editing technologies to develop therapies, including gene therapy for orphan liver diseases and immuno-oncology therapeutics for several types of cancer.