Coworking Spaces Get the Creative Juices Flowing
Thursday, August 6, 2015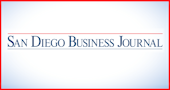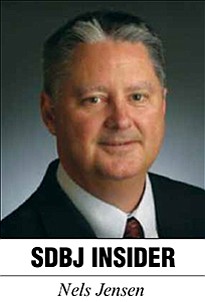 This issue contains several stories about workplaces of the future, including how smaller companies have increasing access to contemporary office settings. In fact, individuals can be part of the trend, too. DeskHub is among the growing number of coworking space providers offering amenities such as a fully stocked kitchen to go along with wired and wireless connections, access to conference rooms and copy and printing services.
Local entrepreneurial leader Howard Lindzon (StockTwits, Wallstrip) is among the DeskHub investors, and he is a regular at their new space in Little Italy. He is committed to helping the local innovation and startup ecosystems though networking, idea sharing and collaboration. Patrick Dillon (Deal Current Network) and Mike Krenn (San Diego Venture Group) also frequent the space, which has the feel similar to the more than two dozen established entrepreneurial programs in the region.
Coworking space definitely is evolving in that direction, according to Gabriela Dow, partner at Plug and Play San Diego, an affiliate of Silicon Valley business accelerator Plug and Play Tech Center.
"Programs are important, but some startups want to be close together," Dow said. "The community can build itself."
• • •
Some local companies are offering fully stocked refrigerators. Others have a keg or even a bar, gaming rooms and entertainment centers. If you do your best work in the evening, take a break from work for a beverage and some entertainment, then get back to business.
• • •
Around the clock access to free alcohol? What could possibly go wrong?
• • •
No, seriously, do these companies have a legal department?
• • •
Kristen Victor, CEO of Sustainability Matters, was the San Diego representative in a trip to Israel to study water conservation strategies and technologies. The trip was organized by the U.S.-
Israel Center on Innovation & Economic Sustainability at UC San Diego's Rady School of Management. The 11 SoCal delegates studied everything from converting to drip irrigation to a tour of Sorek desalination plant on the Mediterranean Sea. It's the same technology used to build the $1 billion desalination plant in Carlsbad, which is scheduled to come online around Halloween.
• • •
California could spend $68 billion on high-speed rail or build about 68 desalination plants along the coast. That point was made by State Assembly member Brian Jones of Santee at a recent Distinguished Speakers Series panel hosted by The University Club's Business Alliance Committee. I know it's not that simple to build a desalination plant, but he has a point about priorities.
Editor-in-Chief Nels Jensen can be reached via njensen@sdbj.com.