UCSD Startup Accelerator Awarded $50,000 SBA Grant
Tuesday, August 4, 2015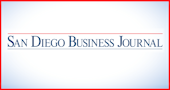 A University of California, San Diego startup accelerator for women students received a national award Tuesday from the U.S. Small Business Administration's Growth Accelerator Fund competition, the second time the organization has earned a $50,000 grant from the SBA.
MystartupXX, open to UCSD undergraduates, graduate students and postdocs, aims to increase access for women entrepreneurs to startup funding and support networks. MystartupXX was one of 80 winners of the SBA prize, from a pool of 400 applicants.
The SBA's competition, in its second year, sought to reward groups in geographic areas that lack the accelerator density of Silicon Valley, as well as those who work with women and other underrepresented groups.
MystartupXX, a collaboration between UCSD's Rady School of Management and Jacobs School of Engineering, was founded in 2012 and has had three cohorts of entrepreneurs. Five startups were launched from the program, attracting more than $8 million in funding and creating 130 jobs.
UCSD said the grant will allow the program to expand to include the school's alumni.
"Increasing the number of women entrepreneurs is critically important to the growth of the U.S. economy," MystartupXX program director Lada Rasochova said. "We have already had many successful outcomes from program participants and this award will help us continue to provide the tools female-led technology startups need to excel in the innovation economy."