Hyatt Regency La Jolla Being Sold for $118 Million
Wednesday, April 29, 2015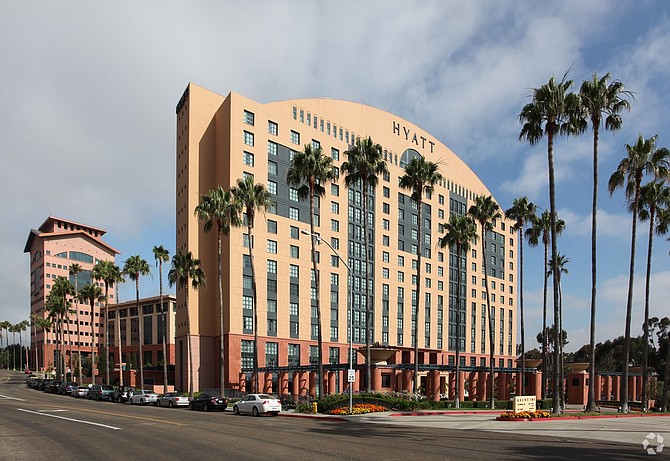 Strategic Hotels & Resorts Inc. is selling the 417-room Hyatt Regency La Jolla for $118 million, the Chicago-based company announced.
Officials said Strategic Hotels has signed an agreement with affiliates of Chicago-headquartered Walton Street Capital LLC and San Francisco-based JMA Ventures LLC to sell a 100 percent interest in the property. Strategic Hotels currently owns a 53.5 percent interest.
At closing, the joint venture buying the property will retire $89.2 million of debt secured by the hotel. The transaction is subject to certain closing conditions and is expected to close in the second quarter of 2015.
The hotel was built in 1989 at 3777 La Jolla Village Drive, and is part of the mixed-use Aventine development near Interstate 5.
In a statement, Strategic Hotels Chairman and CEO Raymond Gellein said the sale of the property "is consistent with our disciplined capital allocation strategy to divest non-core assets and de-leverage the company's balance sheet."
Strategic Hotels & Resorts is a real estate investment trust with a portfolio of high-end hotels and resorts totaling 18 U.S. properties with 8,325 rooms. Its holdings include Hotel Del Coronado.