Think Tank Puts Price Tag on New Stadium
Friday, April 17, 2015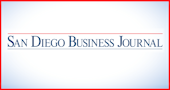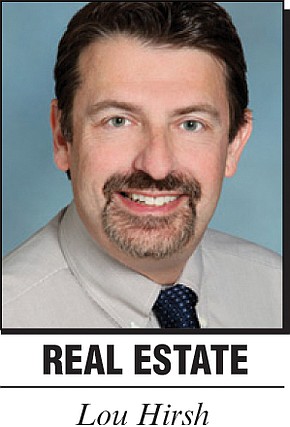 Any financing plan to build a new San Diego Chargers stadium in Mission Valley — the current site of Qualcomm Stadium — will need to cover a tab of at least $725 million, and likely well over $1 billion.
That's the conclusion of a recent report issued by the National University System Institute for Policy Research, based on data from nationally recognized stadium experts and construction inflation trends.
Erik Bruvold, president of the locally based policy research institute, noted that the two current National Football League stadium projects under construction have billion-dollar-plus budgets — the Atlanta Falcons' stadium, budgeted at $1.4 billion, and the Minnesota Vikings' $1.1 billion project in Minneapolis.
The last 20 NFL stadiums constructed — going back to the Washington Redskins' venue that opened in 1997 — had an average cost of $898 million and a median cost of $662 million. Partly because the cost of NFL stadium projects has been growing faster than overall construction industry inflation, the six most recent NFL stadium projects would cost on average $1.5 billion if built in Southern California and adjusted for inflation.
Stadium costs outpace inflation partly because stadiums now come equipped with the latest luxury and high-tech amenities to counter the trend toward fans staying home to watch games on big-screen TVs. It costs more to build in Southern California than in many other regions of the country, due to factors such as land costs, developer fees and environmental regulations.
"San Diego's stadium, at a minimum, would cost in excess of $725 million," the National University System Institute report concludes. "It could be as high as $1.7 billion by 2020."
As the Chargers consider stadium-roommate arrangements with the Oakland Raiders in Carson, a mayoral task force is gearing up to present financing plans for a new Mission Valley stadium by May 20. After a recent meeting with the Citizens Stadium Advisory Group, NFL Executive Vice President Eric Grubman said San Diego needs to speed up its timetable for getting voters on board – possibly with a special election this November or in early 2016.
• • •
Pond 20's Blue Fence Makes Better Neighbor: Long-awaited commercial development of a property known as Pond 20, in an area adjacent to both San Diego and Imperial Beach, has yet to materialize. But at least the fence that surrounds the unused, 95-acre parcel now has better curb appeal.
The Unified Port of San Diego, which oversees the property, recently completed the $300,000 fence featuring sky-blue and other nature hues, surfing themes and silhouettes of wildlife common to the area's beaches. The 950-foot fence replaces a plain chain-link security fence that for years has helped keep out intruders while not doing enough, in the estimation of local officials, to invite new development projects in an area envisioned as a potential new commercial gateway to South County beaches.
The property is within the city of San Diego and sits just a few feet from the entrance to Imperial Beach, but it's been overseen by the port district since 1998 as part of a larger land acquisition. Officials said Pond 20 contains a small section of coastal salt marsh habitat that cannot be developed, but other portions could provide economic development and public access benefits.
"My mission as chairman is to have a long-term plan for this site," said Board of Port Commissioners Chairman Dan Malcolm at a ceremony for the new fence. "This will be a plan that honors the environment and provides economic benefit to the adjacent communities — honoring and fulfilling the plan that always existed for this site."
Officials since 2012 have focused on making short-term aesthetic improvements to the section of Pond 20 facing Palm Avenue, and developing long-term economic and environmental-use alternatives for the site.
• • •
Legal Hurdles Mount for One Paseo: Opponents have made it clear that San Diego City Council's approval was not the last word on the controversial One Paseo mixed-use development in Carmel Valley. Not surprisingly, the project by Kilroy Realty Corp. is now the subject of at least two lawsuits filed by neighbors, along with a potential ballot issue heading for voters.
Similar lawsuits filed recently in county Superior Court by three community groups — the Alliance for Responsible Development, the East Bluff Community Association, and Mitigate One Paseo — and retail center owner Donahue Schriber, which owns Del Mar Highlands Town Center across the street from the One Paseo, seek to halt the project.
Essentially, both lawsuits contend that the city's environmental review process was flawed and did not sufficiently consider potential impacts from the 23-acre, $750 million project. They seek to have the court block the project until those issues are addressed.
"Unfortunately, frivolous lawsuits like this have become standard for any significant project in California," said Kilroy spokeswoman Rachel Laing in an email. "One Paseo underwent extraordinarily careful analysis, and we're completely confident that the city's thorough environmental impact report on the project will withstand the court's scrutiny."
Meanwhile, the county registrar of voters was reviewing more than 60,000 signatures gathered by a group known as Protect San Diego's Neighborhoods, which seeks to have the City Council rescind its February approval of One Paseo or place the matter before voters.
Send commercial real estate and development news of general local interest to Lou Hirsh via email at lhirsh@sdbj.com. He can be reached at 858-277-8904.