Attorney's Career Accomplishments, Community Role Applauded
Friday, April 17, 2015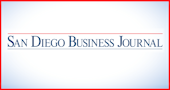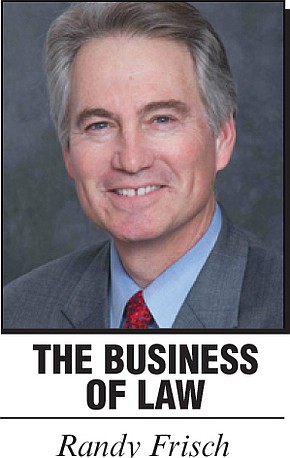 Richard A. Shaw, a partner at Higgs Fletcher & Mack, has been awarded the San Diego County Bar Association's 2015 "Outstanding Attorney of the Year" Service Award. A nationally recognized lawyer in taxation, corporate and estate planning, Shaw was selected as an exemplary attorney for his contributions to the legal profession and service to the San Diego community. "We're proud of Dick for not only his numerous professional accomplishments, but the many years of community service he's given to the region," said Henry Angelino, executive director at Higgs Fletcher & Mack. An active member of the SDCBA for more than 47 years, Shaw served as president of the Boy Scouts of America San Diego-Imperial Council, president of the Eagle Scout Alumni Association, president of the Kiwanis Club of San Diego, chair of Washington-Lincoln Laurels for Leaders, chair of the Corporate Finance Council, founding incorporator of the San Diego Bar Foundation, chair of the Kiwanis Foundation and executive committee member for the San Diego Museum of Art, Business Circle.
• • •
Ryan Waterman has joined Brownstein Hyatt Farber Schreck as a shareholder in its San Diego office. Waterman's practice focuses on land use, CEQA/NEPA environmental review, and water and natural resource issues. Known for his expertise in permitting a wide range of complex projects, including renewable solar and wind energy, mixed-use, and commercial projects, Waterman also counsels clients on compliance with Clean Water Act permitting, including California's updated industrial storm water permit.
"Ryan's knowledge on land use and environmental issues, as well as his deep familiarity with the land use entitlement process and CEQA/NEPA environmental review, make him a strong addition to our Natural Resources Department," said Ellen Schulhofer, co-managing partner of the firm. Waterman's practice also expands the firm's water group, which includes nearly 30 attorneys and public policy professionals with focused water practices in California, Nevada and Colorado, and at the federal level. Prior to joining Brownstein, Ryan was Of Counsel at Stoel Rives LLP and an associate at Latham & Watkins LLP. He was also a law clerk to Judge Jeanne E. Scott, U.S. District Court Judge in the Central District of Illinois.
• • •
Fish & Richardson recently collaborated with California Lawyers for the Arts to host a reception and interactive discussion on the California Inventors Assistance Program (CIAP). The goals are to provide a better understanding of the U.S. Patent and Trademark Office's national effort toward implementing regional patent pro bono programs for financially under-resourced inventors, entrepreneurs and artists and to expand the pool of CIAP volunteer attorneys to the San Diego legal community. CIAP is the largest regional pro bono program established so far under Section 32 of the America Invents Act (AIA). The program's panelists included Bob Pimm of CLA, Jeffrey Siew of the USPTO, Erik Metzger of Intel Corp. and Katie Niejadlik of Fish & Richardson. Chris Marchese of Fish & Richardson served as the moderator.
More Fish news: It recently received top "Band 1" rankings in the U.S. for its intellectual property patent practice and its International Trade Commission practice. The "Band 1" designation is the highest ranking and means that Fish has been identified as among the "world's best" law firms based on in-depth, objective research with thousands of lawyers and clients. Fish is also the highest-ranked firm practicing at the ITC with the most cases filed in 2014, according to a recent survey by the National Law Journal.
• • •
This is news, too. The Justice for All Celebration is moving to a new location. The annual celebration of the San Diego Volunteer Lawyer Program will be Thursday, Sept. 17, at 5:45 p.m. Mark your calendar. It will be held at The New Children's Museum in downtown. You know the SDVLP has changed the lives of thousands of poor women, children and men throughout San Diego County. It's a private nonprofit that serves the most vulnerable members of our community: the homeless, abused children, domestic violence victims, elder abuse victims, veterans, immigrants and HIV/AIDS sufferers.
• • •
Gary W. Wright has joined the Brown Law Group, which you probably know has a focus on business, all aspects of employment law and business litigation. Wright joins the firm as Of Counsel. Wright's practice focuses on labor and employment law, with a particular emphasis on traditional labor law, union campaigning, unfair labor practice charges, collective bargaining, contract administration and arbitration law. He has served on the executive council of the Tennessee Bar Association Labor Law Section and is a member of the American Bar Association Labor Law Section. Prior to entering private practice, Wright was a trial attorney for the National Labor Relations Board working in its Peoria and Atlanta regions. He supervised and conducted hundreds of union representational elections and prosecuted companies and unions for violating provisions of the National Labor Relations Act. Brown Law Group continues to grow. With the addition of Wright, Brown Law Group has 10 lawyers. "We are honored to have Gary join the team at Brown Law Group" said Stacy Fode, a Brown Law Group partner.
Randy Frisch is vice chancellor of business administration at National University and is a former publisher of the San Diego Business Journal. He is licensed to practice law in California, Nevada and Idaho.