ViaSat Increases Its Board of Directors to 8, Names New Director
Sunday, April 12, 2015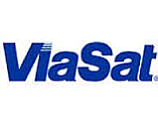 ViaSat Inc. said on April 8 that it increased the size of its board to eight directors, and appointed Frank Biondi Jr. to the new additional seat.
Biondi is a senior managing director of WaterView Advisors LLC, a private equity fund specializing in media. He was chairman and CEO of Universal Studios from 1996 to 1998, and president and CEO of Viacom Inc. from 1987 to 1996. He currently serves as a director for Amgen Inc., Cablevision Systems Corp., Hasbro Inc., Seagate Technology PLC and RealD Inc.
Biondi's initial term will expire at the company's 2015 annual meeting.
Carlsbad-based ViaSat (Nasdaq: VSAT) offers satellite communications products and services to the military and commercial markets.