Teresa Jacques Joins DavenportMajor as New Partner, Technology
Friday, April 10, 2015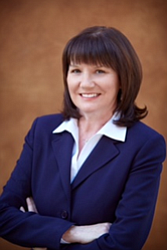 DavenportMajor Executive Search, a global retained executive search firm focusing on the placement of director, vice president and C-level executives as well as the recruitment of board directors, announced the appointment of Teresa Jacques to the post of Partner, Technology.
DavenportMajor — with offices headquartered in San Diego and affiliate partner offices in Los Angeles, Denver, Chicago and Florida as well as Europe, Latin America and Asia Pacific — said Jacques will focus on technology companies in the software services, wireless, telecom, semiconductor, big data/analytics sectors.
According to DavenportMajor, Jacques brings more than 20 years of executive experience scaling technology companies for public and venture-backed companies. Most recently Jacques has consulted to executives in Silicon Valley where she led a strategic hiring program in the high-growth big data/analytics sector.
Prior to executive consulting, Jacques served as vice president of human resources at Incode Wireless, a business strategy and wireless technology consulting firm in San Diego. Jacques previously served as vice president, human resources at Cable and Wireless USA.
"Teresa's deep experience of selecting and building leadership teams in changing technology markets provides our clients with a unique perspective," said Sue Major, co-founder and managing partner. "Her client-centric and creative solutions-based approach combined with her professionalism aligns perfectly with DavenportMajor Executive Search."