Qualcomm Life Launches HealthyCircles Mobile App
Thursday, April 9, 2015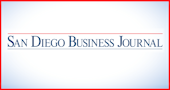 Qualcomm Inc. announced Wednesday that its subsidiary, Qualcomm Life Inc., launched an enterprise care management app for patients managing chronic disease.
As health care moves into the home and the industry transitions away from episodic care, patients and health care professionals are engaging in a continuous care model for medication management, appointment reminders, interactive health programs and biometric data monitoring.
The HealthyCircles mobile application is a medical-grade app designed for iOS and Android operating systems that allows easy access to health information and secure communications for care team coordination.
The app is built on Qualcomm Life's 2net Mobile core, a secure gateway that captures biometric data from medical devices, allowing patients to visualize their own biometric data in color coded trackers.
With HealthyCircles, patients have access to personalized care, and may be able to take a more active role in their health.