Deadline Set for QPrize Competition
Tuesday, April 7, 2015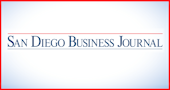 Qualcomm Ventures set a July 10 deadline to apply for its annual QPrize international seed investment competition.
Given the company's roots, it's not surprising that Qualcomm Inc. (Nasdaq: QCOM)'s venture investment arm wants to hear from early-stage companies working in wireless communications. Judges want to look over business plans that involve "unique and promising" wireless technologies.
QPrize winners have raised more than $238 million in venture funding since the start of the program in 2009, according to Qualcomm.
Qualcomm Ventures plans to choose regional winners from China, Europe, India, Israel, Latin America, North America and South Korea. Beginning this year, Qualcomm Ventures is opening the contest to entrepreneurs in Australia.
Each regional finalist will be awarded up to $250,000 in convertible note financing from Qualcomm as seed funding. Regional finalists will go on to compete against each other in the QPrize Grand Finals competition on Sept. 9, vying for another $250,000 in convertible note financing.
Information on the competition is available at www.qprize.com.