MabVax Raises $11.6 Million in Private Placement
Monday, April 6, 2015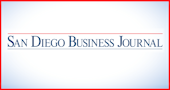 Cancer vaccine maker MabVax Therapeutics Holdings Inc. announced Monday that it has closed on gross proceeds of about $11.6 million in a private placement of its stock led by OPKO Health Inc. and Dr. Phillip Frost, CEO and chairman of OPKO Health.
MabVax issued a total of 15,486,001 units at $0.75 per unit, according to a recent news release.
"This financing will provide MabVax with funds to advance our pipeline of clinical products through several key milestones, and allow us to pursue additional preclinical research programs in our pipeline of which several are partnered with Memorial Sloan Kettering Cancer Center," said David Hansen, president and CEO of MabVax.

MabVax (OTCQB: MBVX) intends to use the proceeds from the financing primarily to initiate Phase 1 trials for its HuMab 5B1 antibody later this year and to further advance other novel human antibodies in its pipeline. The HuMab 5B1 antibody is being developed as both a diagnostic and therapeutic product targeting pancreatic and colon cancer.